Country Traders Limited has been in the coffee business since 1992 and our primary business  over the last 27 years has been the roasting and distribution of Jamaica Blue Mountain and other Jamaican coffee in both the local and export markets under the 'Coffee Roasters of Jamaica' brand.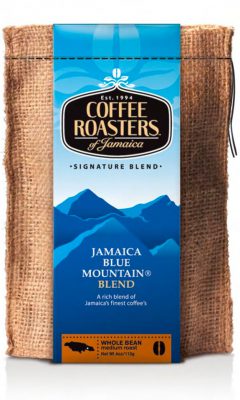 We traditionally bought our green beans from other processors, but took a decision to begin purchasing coffee directly from small and medium size farmers in the 2013. This was done with the aim to improve the consistency of supply and quality of raw material for our roasting business.
We are now a well established buyer in the Blue Mountains and have also acquired a farm in the Silver Hill area, which is in the heart of the Blue Mountain range. We buy coffee from small farmers within the Blue Mountains and our focus is to purchase only the best quality. We ensure this by purchasing from farms that adhere to best practices and are located above 2500 feet in the central Blue mountain areas. These higher regions are much cooler and therefore promote the slow growth of the bean, allowing it time to develop a deeper, more intense flavor.
We currently export to most of the traditional coffee markets – USA, Canada, UK and China for roasted coffee, and Japan, Korea, Taiwan and China for green beans. We have been a HACCP certified facility since 2014 and are pursuing SQF certification in 2019.
CONTACT:
Mark Fletcher, Managing Director
Country Traders Limited
Unit 3, 69 Constant Spring Road
Kingston 10, Jamaica
Tel: 876-941-3759
Cell: 876-383-3739
Email: mark@countrytraders.com