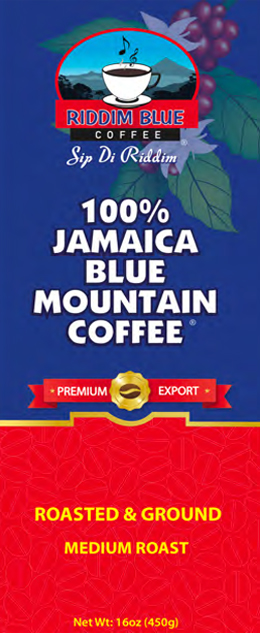 Founded in February 2014, Trumpet Tree Coffee Factory is owned and operated by author Mcgowan, a Jamaican Blue Mountain Coffee farmer. Currently, the property has 85 acres of rich Jamaica Blue Mountain coffee. The factory is located in Constitution Hill, St Andrew and is the home of Riddim Blue – 100% Jamaica Blue Mountain Coffee.
Nestled at the ridge that joins Dallas mountain with Darby peak on the world renowned Jamaica Blue Mountain – approximately 4000 ft above sea level, our highest quanlity arabica beans are grown, processed, roasted and packaged with diligent care. Whether exported green or roasted, our beans are of exceptional taste and cannot be compared to any other.
Our proud farmer would like you to enjoy a taste of Jamaica with every sip, whenever you have a cup of RIDDIM BLUE roasted or a BARREL of T.T.C.F. 100% Jamaica Blue Mountain Coffee.
CONTACT:
Authur McGowan, Managing Director
Trumpet Tree Coffee FActory
Constitution Hill, St. Andrew
Email:authurmcgowan@yahoo.com
Tel: 876-358-1190