MESSAGE FROM THE GOVERNOR-GENERAL
HIS EXCELLENCY
THE MOST HONOURABLE SIR PATRICK ALLEN, ON, GCMG, CD, KStJ
JAMAICA COFFEE EXPORTERS ASSOCIATION
JAMAICA BLUE MOUNTAIN COFFEE DAY
JANUARY 2020
God and Nature have decreed that many geographical regions are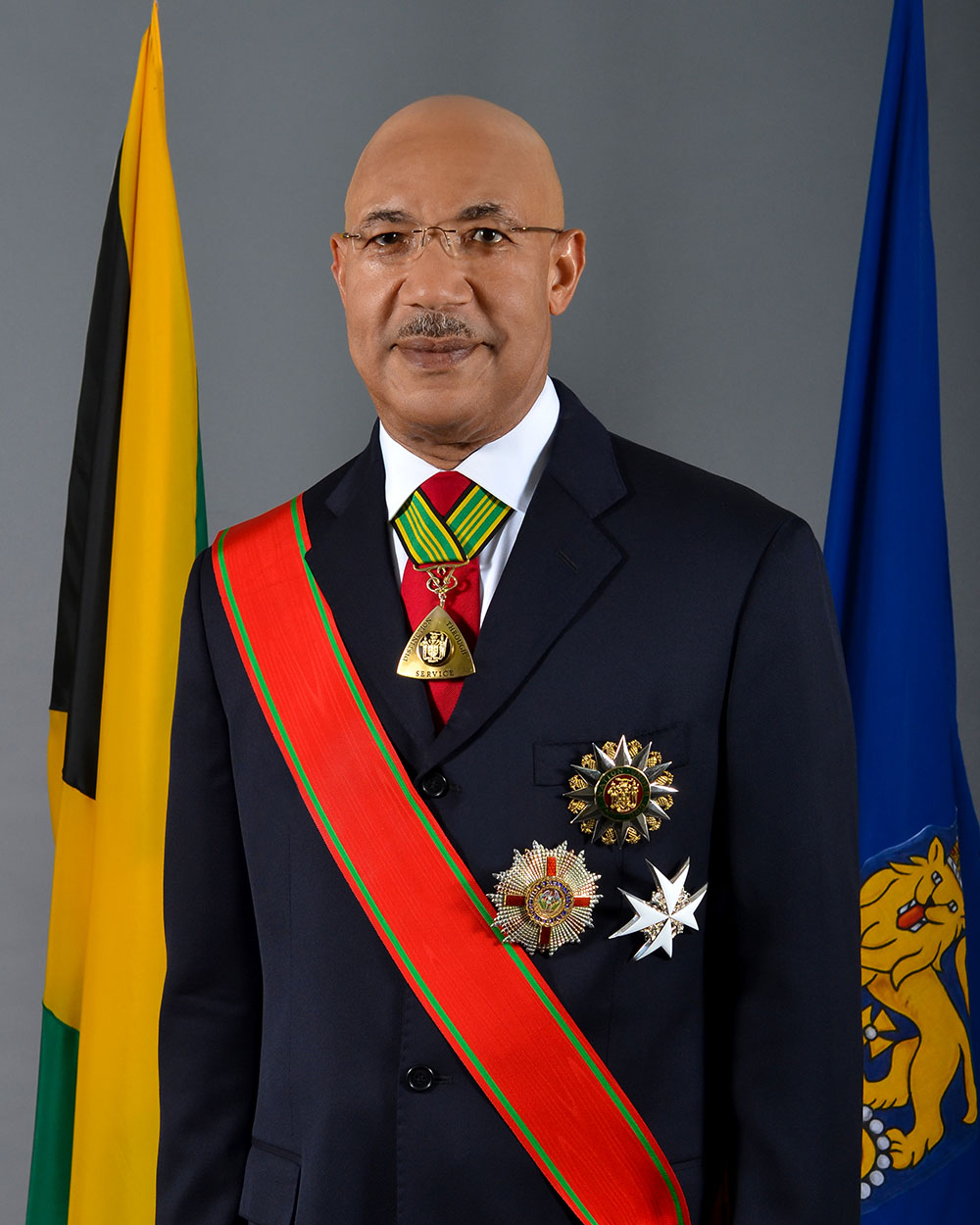 blessed with features qualifying for the label of 'Blue Mountain'.
It goes without saying that we in Jamaica regard our Blue Mountain as being not only very special but also decidedly unique. One justification of its uniqueness is the quality of the products generated in those lofty locations within our beautiful island, and holding pride of place is the coffee which proudly bears the name.
Today, January 9 is celebrated as Blue Mountain Coffee Day.
It is my pleasure as a proud Jamaican to commend the Jamaica Coffee Exporters Association on the vibrancy of its promotion of this special product. As you do so, you remind us of the maxim which has guided many leaders and managers in both public and private sectors of our country, Export or Die.
In this interconnected and competition driven world environment, it is incumbent on small nations like ours to be always looking outward for growth opportunities. It is in the best interests of us all to support every initiative which facilitates that element of our development agenda.
I wish you every success in your efforts to promote the best of Jamaica in both product and service, and trust that Blue Mountain Coffee Day 2020 will live up to all your expectations.